Impact of UMESC Science
Results from this study will provide data evaluating an Asian carp control technology. This technology has the potential to be used by fishery management agencies to inhibit range expansion of Asian carp, primarily into the Great Lakes.
Introduction
Asian carp (Hypophthalmichthys spp.) range expansion has continued throughout the United States and is now threatening the Great Lakes. Non-physical barriers (i.e., barriers that will not prevent commercial navigation) are being evaluated for deployment at lock and dams and adjacent tributaries. Specifically, carbon dioxide injection has been prioritized as a technology that has the potential to inhibit upstream migration.
Carbon dioxide is currently being evaluated in earthen and concrete ponds at UMESC. Telemetry arrays positioned within ponds are being used to remotely monitor fish behavior. Results will be used to indicate barrier efficacy and feasibility for future use at field locations.
Objective
Assess carbon dioxide barrier efficacy to inhibit the movement of Asian carps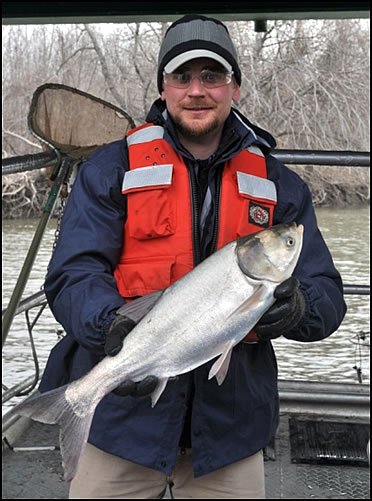 Figure 2: UMESC Scientist with Silver carp.