Impact of UMESC Science
Results from this study will provide valuable information about current fish toxicants that can be used to make the next generation of control chemicals more specific and effective.
Introduction
Currently there are only four registered compounds for piscicidal use, the general toxicants rotenone and antimycin-A; and the lampricides TFM and niclosamide. Aquatic resource managers have repeatedly expressed desires for selective toxicants for removal of certain species of fish. Species-specific variability in toxicity of these registered fish control chemicals exist. These differences in resistance may be explained by differences in absorption, distribution, metabolism or excretion or possibly the ability to combat reactive oxygen species caused by exposure to chemical.
Xenobiotic metabolism is generally considered to include modification and conjugation of the xenobiotic to facilitate elimination. Understanding the modes in which animals detoxify certain chemical compounds is an important component in the identification of new management chemicals for controlling aquatic invasive species. Using modern molecular techniques, we can investigate the physiological and molecular mechanisms of chemical resistance and the linkages between phenotype and genotype. As an example the non-specific piscicide Rotenone has been used to control the invasive bigheaded carps, but has been reported to be less effective on Hypophthalmichthys nobilis (bighead carp) than on H. molitrix (silver carp). Even though these two species are taxonomically similar, they appear to have very different mechanisms for dealing with the disruption of electron transport and cellular respiration caused by rotenone exposure. Results from these studies will help identify new chemicals that have increased toxicity to targeted aquatic invasive species.
Objectives
Evaluate the differences in metabolite profiles of fishes sensitive and resistant to rotenone and antimycin-A using a metabolomics approach.
Compare physiological responses among species exposed to commonly used piscicides using RNA-Seq.
Determine blood chemistry parameters for a taxonomically diverse group of fishes.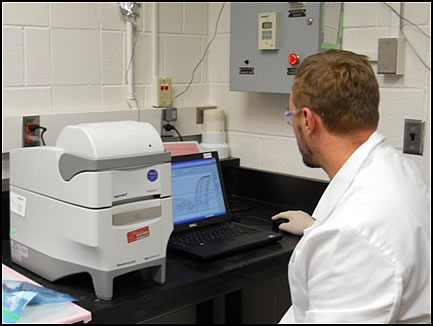 Figure 3: UMESC Scientist analyzes fish tissue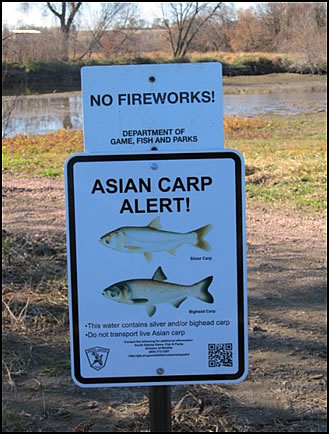 Figure 1: Asian Carp awareness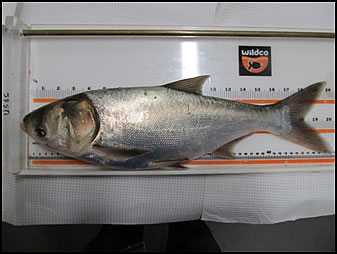 Figure 2: Asian Carp