Impact of UMESC Science
Before a new method can be used to control aquatic invasive species, it must be rigorously tested. The results of this study will determine the feasibility of using electrified fields for controlling invasive Dreissenid mussels.
Introduction
There is an immediate need for safe and effective control measures to reduce the impact of dreissenid mussels (zebra Dreissena polymorpha and quagga mussels D. rostriformis bugensis) whose attachment and feeding behavior disrupt aquatic food webs and foul spawning habitats, behaviors that threaten native aquatic species like mussels and fish.
Dreissenid mussel management in open-water environments has largely been restricted to prevention as control measures currently available are limited and most chemical treatments are applicable only to defined discharge systems (e.g. water intakes for industrial systems). Previous work by Kolz et al. (1996) to evaluate electrified fields for dreissenid mussel control showed mortality of zebra mussels following exposure to voltage gradients of 2.5 V/cm (~ 1,875 µW/cm3) for 23 days. Furthermore, Kolz's apparatus (patent #5805065; control apparatus for marine animals) was designed to induce mortality using alternating current at 60 HZ applied for 24-72 hours with a power density of 3,500-50,000 µW/cm3.
This study intends to determine the minimum voltage gradient required to induce dreissenid mussel mortality using short-term exposures to both alternating and pulse direct current at various water temperatures.
Objective
The objectives of this study are to compare multiple electrical waveforms for inducing zebra mussel mortality, and to determine the optimal electrical waveform and minimum voltage gradient required to induce significant zebra mussel mortality.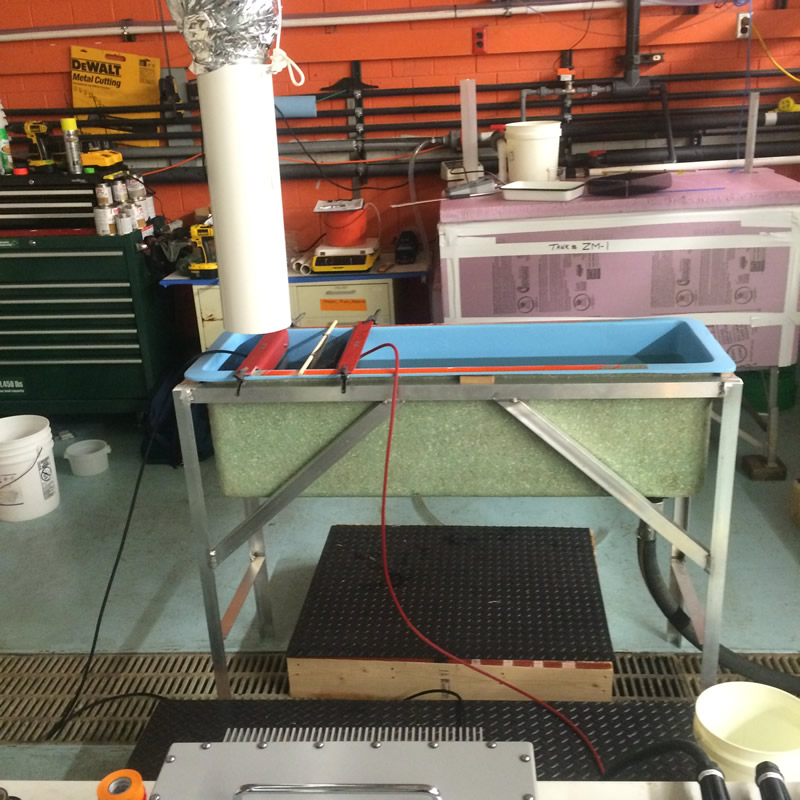 Figure 1: Experimental tank system used to expose zebra mussels to electrified fields