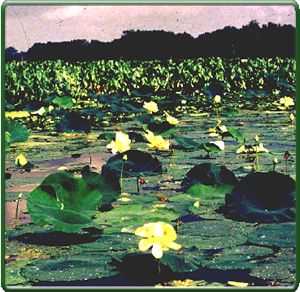 In 1993, the U.S. Army Corps of Engineers installed culverts to introduce flow into each of the Finger Lakes. Each culvert was fitted with a valve to control flow.
A multiagency study was begun in 1991 to determine the effects of introduced flow on sediments, water quality, vegetation, invertebrates, and fish (especially bluegill, black crappie, and largemouth bass).
The purpose of this study is to determine the flow rates that produce optimal habitat for fish, primarily in winter, with the goal of increasing fish populations.
These results can be applied to many similar projects conducted on the Mississippi River and other rivers throughout the United States. The project was completed in September 2000.